A scrubber is a device that removes
harmful gases, fumes and mist. The Aquacell scrubber is our technology-intensive equipment of compact size,
with a high treatment efficiency.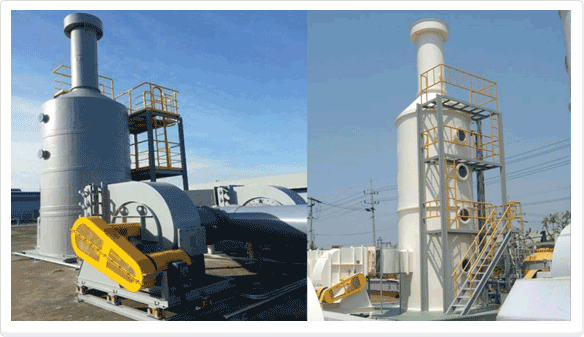 Hazardous gases and dust can be removed simultaneously.


Flammable and explosive gases can be treated.


Using the Aquacell Media raises efficiency and enables the device to be compact.


Maintenance cost is low.

Process Chart of Treatment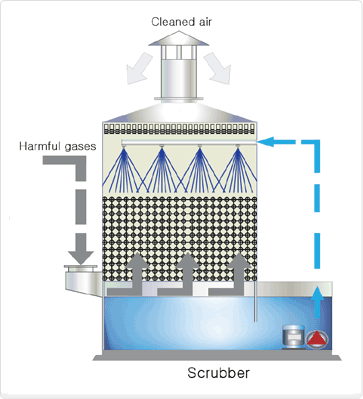 Application

Factories generating harmful gases in chemical processes


Factories & workshops generating toxic fumes


Facilities emitting fine particles


Incineration facilities